We've all had to grit our teeth and hunker down over the last few months during this Covid-19 pandemic. If you've had money invested, then holding on and riding the 'financial market' storm has been the right thing to do.

Reflecting recently on my first ever camping trip with my other half and the kids a few years back, we literally had to 'hunker down' as we chose the worst long weekend in recent memory to go to west Wales.
As camping novices under a leaky canvas of an old borrowed tent, we found ourselves in a downpour where we thought the rain would never stop! We were tempted to pack up and leave – but we didn't – and thankfully on day 3, the sun came out.
Is the current financial market storm about to break?
Let's look at what's happened with the markets
If you read our last market update: COVID-19: The impact on investments, when we were very much in the eye of the storm, the FTSE-100 index had fallen by as much as 33% from the start of the year.
Our guidance then – considering our experience of previous crisis or market events was that it made sense to hold tight, as history has repeatedly shown that markets do tend to recover their losses in time, and push on to make gains.
It is also important to remember that we use the FTSE-100 as a simple benchmark or barometer for investments. However, most of our clients will typically invest in a more diversified portfolio, with exposure to different markets and/or asset classes. The effect of this will be to further reduce volatility and offer some protection from the more pronounced fluctuations of a single index such as the FTSE-100.
So where are we now?
Holding on tight and riding this storm has – thus far – proven sensible. If we look at a chart of the FTSE-100 (green line) since the start of the year: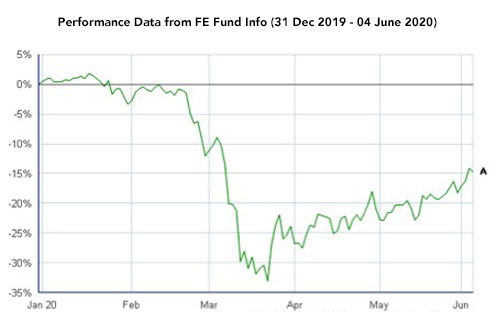 It shows that, as the pandemic escalated and lockdown began, the fall in share prices was swift and fairly dramatic, with the FTSE losing a third of its value in just a few weeks from the end of February.
But what has happened since has been more encouraging, as the UK market has steadily recovered half of these losses in the weeks that followed. Those of you who invested in the dip, or who have continued to invest regularly on a monthly drip-feed basis (known as 'pound-cost averaging) will have benefited too.
A recent example from history
We have looked back at previous market events and considered how they compare to the current crisis. The most recent of these was the Global Financial Crisis (or 'Credit Crunch') in 2008/09. In order to draw some comparisons, the chart below looks at the impact on the FTSE-100 (green line) following the bankruptcy of the Lehman brothers on 15th September 2008: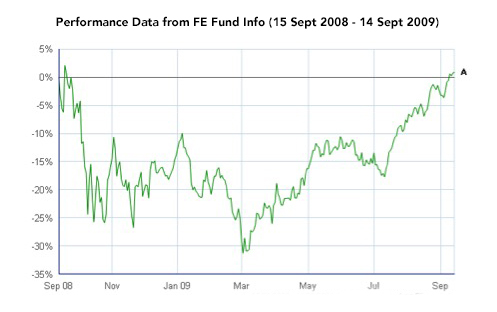 Whilst we, of course, need to caveat that we cannot rely on past events as any guarantee that history will repeat itself, the chart is an interesting one.
It isn't identical to where we are in 2020, but it demonstrates what can happen after sharp market losses; in this example, there was a recovery that saw losses recouped fairly quickly.
So – does this mean we are through the worst?
It is impossible to say.
Yes, lockdown restrictions are gradually being relaxed, and some parts of the economy are opening up again, albeit on a limited basis. The partial recovery in financial markets reflects the hope that we may – might – could be, past the worst of this pandemic and its impact on the economy. But we won't know for some time.
What should I do?
Legal & Medical's guidance on this has not changed.
We would reiterate that investment, whether in your pension, your ISA, your Investment Account, or VCT – is a long term game. Ignoring the short-term volatility of markets and focusing on your financial planning goals with your Adviser is key.
This article does not constitute and should not be regarded as investment advice.  We recommend that you engage the services of a Financial Adviser to look at your specific circumstances.
If you wish to discuss aspects of your investment portfolio, please do not hesitate to contact your Legal & Medical Financial Adviser.
Have you benefited by investing as the financial markets dipped?  Let us know by adding a comment below.