Join our Administration Team 
When joining our Legal & Medical team, you will encounter a supportive and rewarding environment, a workplace where we feel confident you will achieve your full potential. We are proud of our achievements, where we are today and we truly believe it is our people that make the difference. Explore the roles available in our administration department.
Our current job opportunities:
We currently have no administrative roles available.
Join our AdviserTeam 
Explore adviser roles available: 
Our current job opportunities:
Employed Adviser – click here for more details >
What's new in Adviser Opportunities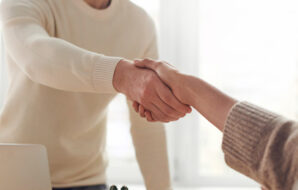 Becoming a financial adviser is not just about managing money. Building trust and managing good relationships is as important. Money…
Read more
Why work for us?
We invest in our people, supporting them in their continued learning and development.
You will be encouraged to take ownership of your career and make the most of the opportunities presented to you. .
Creating a vibrant, challenging, engaging and fun working environment is fundamental.
Investment is at the heart of everything we do –

Including our employees!
Staff Testimonials
"Since I arrived at Legal & Medical 7 months ago, I have been welcomed with open arms. All the staff here are very helpful and pleasant. The advisers are very knowledgeable and are willing to share their knowledge of the financial industry, which is amazing if you want to gain knowledge and progress your career". – Amit
"I have been with Legal & Medical for just over 3 years, and I have learnt so much during my time here. There is always an opportunity to learn new things and progress in your career, no matter how that may be. The financial advisers are always very willing to run training sessions and take the time to explain things if you are struggling to understand a product. The company always put their staff first. It is a great company to work for". – Sian
I find Legal & Medical Investments a fair, flexible and fast-paced company. Having worked here for nine years, it's exciting to see the future of the company going in a positive direction, with expansion and new offices/equipment! Show the directors you can be trusted and work hard, and they will give you the utmost respect and freedom to grow as you wish". – Charlie
GET IN TOUCH
We are always interested in hearing from talented people at any stage of their careers. If you're interested in joining the Legal & Medical Investments team, get in touch with Kris De Alwis or Richard Major to find out more.
Alternatively, contact us using any of the contact details below: